General
George Pataki No Longer Appears as Co-Chair of Adelson-backed Anti-Online Gaming Group CSIG
Former New Yorker Governor George Pataki no longer appears on the Coalition to Stop Internet Gambling (commonly referred to by their acronym, CSIG) website as a co-chair. Pataki is rumored to be mulling a presidential run in 2016, and this may indicate the rumor has some legs to it.
CSIG was created by casino billionaire Sheldon Adelson in early 2014 to push for a federal ban of online gambling. Along with Pataki, two other politicians turned lobbyists were named co-chairs of Adelson's CSIG, former Arkansas Senator Blanche Lincoln and former Denver Mayor Wellington Webb. Former San Francisco Mayor Willie Brown was added to the CSIG roster in May of 2014.
Pataki and CSIG
CSIG has been actively fighting against online gaming expansion and advocating for a federal ban of online gambling since their creation. The group has kept busy by publishing op-eds, speaking at gaming conferences, making TV appearances, and producing videos, but truth be told, most of the group's maneuvering likely takes place behind the scenes.
The TV and conference appearances, and the op-eds written by CSIG, have been roundly criticized and rebuked, and the group's videos are all but ignored on YouTube (CSIG's three attack ad videos have between 11,000 and 20,000 views, while the co-chair's videos have just over 100 each) with a lot of the views coming from online gambling advocates checking up on what talking points CSIG is currently using.
However, the politically connected co-chairs certainly have the ears of lawmakers at the state and federal level, which makes them far more powerful than the group's public reach implies.
Pataki's role with the group has been somewhat minimal since the outset, and his removal from the CSIG website could simply be a matter of Pataki and/or Adelson moving on, or as mentioned above, it could be a sign that Pataki will be throwing his hat into the 2016 presidential race, as it's not uncommon for candidates to remove themselves from boards of polarizing/controversial groups, especially if their involvement could be seen as a conflict of interest in some way.
If Pataki remained as a CSIG co-chair any campaign contributions from Sheldon Adelson would come under heavy scrutiny and likely be reported as yet another example of crony capitalism for Adelson's anti-online gaming crusade
Pataki co-signed CSIG letters to the American Gaming Association and politicians, penned an op-ed that appeared in USA Today, has appeared on TV segments such as Bloomberg TV, and appeared in the following CSIG web video: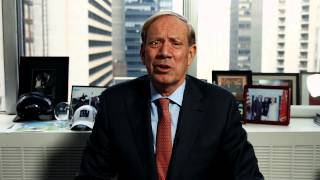 Pataki 2016
While in New Hampshire in early January, Pataki was asked about his potential presidential aspirations and told the Boston Globe he was "seriously considering" making a run at the White House in 2016.
Even though he has been out of office since 2006, Pataki does have a modicum of national name recognition. He was considered one of the finalists for the Vice Presidential nominee when George W. Bush ran in 2000, and pondered a Presidential run in 2012. He is also one of the Republican party's most sought after endorsements and considered a top-level fundraiser and campaigner.
Pataki can best be termed as a moderate Republican, whose biggest challenge would be navigating the Republican primaries, where his pro-choice and views on LGBT issues would come under heavy fire. Of course, if Sheldon Adelson were to back Pataki he would have the campaign war chest to fight back against virtually any criticism.