General
A Chat With Jason Somerville: Twitch, Platinum Passes, And The Future Of US Poker
Jason Somerville has become one of poker's most visible players over the last few years. His poker career goes back to 2004, a time when online poker was still in its infancy.
Since then he has won a World Series of Poker bracelet, worked at a poker training site with Daniel Negreanu and become the most popular poker streamer on Twitch. On top of all that, he's now a PokerStars ambassador and is giving away a PokerStars Platinum Pass worth $30,000.
Platinum Pass provides the chance of a huge win
The Platinum Pass gives its holders a trip to the Bahamas, a stay at the Atlantis resort on Paradise Island, and a seat in what PokerStars describes as "the richest $25,000 poker tournament in history."
PokerStars is adding $9 million to the prize pool, including an extra $1 million for the winner. The event will run from January 6 to January 10, 2019.
Many of the PokerStars ambassadors have been given Platinum Passes to give away for free in ways that will help promote online poker. Fellow Twitch streamers Jaime Staples, Lex Veldhuis, Fintan and Spraggy have passes to give away, and Chris Moneymaker is handing out nine to the winners of each main event in the Moneymaker PSPC Tour.
Somerville is full of enthusiasm for the project. He believes the Platinum Pass Adventure is a truly "amazing" promotion, an incredible way for PokerStars to "give back to the players."
He thinks the event will have the same atmosphere as the WSOP Main Event. "There'll be so many amazing story lines coming out of this it's going to be really sick."
Each ambassador is finding their own way to hand out their passes, and Somerville has decided that he wants to offer his to "the next great Twitch poker streamer."
The opt-in period for players to participate in the competition ends Friday, July 27. Players can enter by sending their name, twitch page, country of origin and a short paragraph about themselves to [email protected]. Once the opt in period has ended the contest will run for four months and the winner will be chosen on November 15.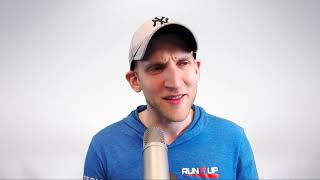 Somerville's success on Twitch took hard work
Somerville has tremendous personal charisma, and a fund of anecdotes which he shares with his Twitch audience while streaming. However, he denied that he was a natural for the role.
"I don't consider myself a natural. I had to work really hard. As I did poker videos I learned and gradually got better. Having all my years of experience playing and developing a library of stories was extremely useful."
Somerville is full of praise for Twitch:
"So much more engagement than YouTube or TV. Twitch has been incredibly supportive of poker."
He described the early days when much of his audience was unfamiliar with online poker.
"It was great to play the tour guide for Twitch chat, but so many times when I'd go offline there'd be nobody streaming."
That was his motivation to launch runitup247. In partnership with PokerStars, Somerville's new channel offers 24/7 streaming of high quality premium poker content. The project naturally aligns PokerStars and Somerville's interests:
"We're here to grow the game, we have to be on every platform."
His plan to offer a Platinum Pass to a Twitch poker streamer is aimed directly at encouraging more novices to stream their play on Twitch to help promote the game.
On Justin Bonomo and Joe Cada
In the first half of 2018, Justin Bonomo has had what is probably the best run of any poker player in history. He won the Super High Roller Bowl, a bracelet in the WSOP $10,000 Heads-Up Championship, several of the $25,000 High Rollers at the Aria, and to cap it all, took down the Big One for One Drop for a prize of $10 million.
Bonomo has now edged out Daniel Negreanu at the top of the all-time winning list, having added just shy of $25 million in tournament winnings since the beginning of 2018.
Somerville was full of admiration for his friend's achievement:
"I've known Justin for a long time, always an honourable guy, always working on his game and he always had insights other people didn't have."
Joe Cada has also done brilliantly at this year's WSOP. He won the Main Event in 2009, and managed a second Main Event final table this year, when he finished fifth. After a day's break, he then took down the $1,500 Closer event to win his fourth WSOP bracelet.
Somerville commented:
"I have a lot of respect for him as a human and very happy to see his success this year, amazing success. It's been an insane run, a testament to his skill. He was always a good player, even before he won the Main. To make another deep run underscores the fact that it was not just luck the first time."
Poker in the US has a bright future
Back in 2015, Somerville took part in the Let California Play! PokerStars Pro Tour. Along with Chris Moneymaker, Daniel Negreanu, Vanessa Selbst and Liv Boeree, the celebrity players toured California card rooms to help get online poker legalized in California.
I asked Somerville if he would be taking part in any more efforts to spread legalization.
"I have a long history of promoting regulation. I hope to do more to bring regulation to the states. I think the liberalization of sports betting will really go a long way towards getting poker legalized. If you can bet on sports but not play online poker, that makes no sense."
He is optimistic but counsels that the process will take some time:
"Poker in the US has been through some tough times, but we just need to change some laws. effect change where we can and stay patient."
The Best Social Poker Room in the USA
GET 150,000
GOLD COINS for $10
PLUS 30 FREE Sweeps Coins

Most US Players Accepted

Get Over 65% Off Your First Purchase
Daily Free GC and SC on Log In

Use Promo Code: FLUSH