General
Faded Spade CEO Launches Talent Agency; Expands Playing Card Business With Charity Online Poker Venture
Poker may be in a state of flux, but Tom Wheaton remains a big believer in the industry. The founder and CEO of Faded Spade playing cards recently announced the launch of a new poker talent agency.
Above the Felt Entertainment hopes to parlay some of his business savvy to marketing poker players. The goal is to connect players and businesses across industries, and Wheaton believes there are numerous opportunities available.
His efforts have already paid some dividends and his initial roster of players includes some of the biggest names in poker. Chris Moneymaker, Jamie Kerstetter, Darren Elias, and Matt Berkey are all on board as the first clients.
The group accounts for more than $16.5 million in poker tournament winnings. Wheaton hopes to develop partnerships with businesses and other entities to market their brands.
THE BEST SOCIAL POKER ROOM IN AMERICA
1
Free $20 Gold Coin Offer
With a Verified Account, PLUS
get as $40 Gold Coin Offer for $20
US Players Accepted
Daily FREE Sweeps Coins Just For Logging In
Texas Hold'em Ring Games, Tourneys, and SNGs
Chance to Win Cash Prizes
"I've known Tom for many years from Faded Spade and am very impressed with the company he's built," said Moneymaker, a member of the Poker Hall of Famer and 2003 World Series of Poker Main Event champion.
"The poker community has an enormous amount to offer, and I'm thrilled to be working with Tom and the team at Above the Felt to expand poker's reach to companies around the world."
Wheaton recently spoke with USPoker about the new agency as well his efforts in other areas of poker. He offered a look into the business side of the game and some of his hopes for the industry.
Marketing poker players and the game
During the poker boom of the 2000s, adding poker players' names and likeness to products seemed a no-brainer. The game was in high gear and names like Doyle Brunson, Phil Hellmuth, and Daniel Negreanu became poker stars.
Who could forget Hellmuth's face on a Milwaukee's Best beer can? Online poker sites embraced players as ambassadors as well. While sites still partner with some players, the market has shrunk since those heady days of the 2000s.
However, Wheaton still believes there are some missed opportunities for successful players with a brand and following. As he begins working with players, he believes he brings a unique background to Above the Felt.
A 20-year career in the corporate marketing world has given him some insight into what companies are looking for.
"Now my team and I will be working with those folks at different corporations to try and develop some really unique activations for our talent," Wheaton says, "but also help grow their business, connect with employees, or engage with clients."
That could include public speaking, team building, appearances, and other partnerships. Wheaton believes there is a market for poker players and thinks he can make those connections.
The game's popularity, he says, carries over to other aspects of business and he hopes to tap into that.
"It's amazing, the correlations between poker strategy and execution and business strategy and execution," he says. "I think our talent can deliver those types of messages outside the industry and bring value."

Working to represent and make some deals
Working with players is nothing new for Wheaton. The new agency simply builds on something he's already been doing for players on the side for a few years.
That behind-the-scenes consulting found some success. Above the Felt now becomes a natural evolution on that work.
While Moneymaker may be well-known outside poker, some of the others are less so. Kerstetter is a poker pro and commentator and Elias is the World Poker Tour's only four-time champion.
Berkey is a poker pro and founder of the Solve for Why Poker Training Academy. Wheaton hopes to take advantage of the interests, skills, and background of this roster to reach a wider audience.
"I think there's going to be a wide array of opportunities across multiple industries," he says. "It's not a one size fits all approach."

Online poker's growth may be an opportunity
Wheaton believes the timing might be right for a new venture. Live poker is starting to return and legal online poker has exploded around the world.
The possibilities of the growing US online poker market may also offer possibilities. That all equates to plenty of upside for a new talent agency hoping to represent players.
"There's going to be value added that we bring to card rooms and bring to poker organizations within the industry to help get momentum back to engage players and engage fans," he says. "In the same light, we have this situation where online poker is starting to expand to new states.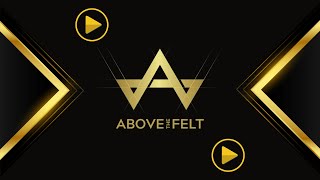 "When you look at the Above the Felt talent, you'd have to ask yourself, 'Why wouldn't an online poker operator want to work directly with Matt, Jaime, Darren, or Chris,'" Wheaton says.
That seems to have already happened again for Moneymaker. He recently left PokerStars and quickly struck a deal with an offshore online poker site.
As of now, Above the Felt is keeping its roster at the initial four with the possibility of eventually expanding. 
"I'm not that interested right now in having a roster of 20 or 30 people," he says. "I'm more focused on the best and brightest in the industry who are going to represent themselves, a company, and the industry really well."
Pandemic deals playing card company a setback, moves into online poker
Faded Spade playing cards, Wheaton's main company, was founded in 2017. He hoped to reinvent the typical deck of cards and gear his brand specifically toward the game of poker.
That included redesigned images, high-quality plastic material, resizing cards for poker, and more. The company offered a unique and modernized update to traditional playing cards.
Despite entering a market packed by a few heavyweights, Faded Spade found some traction. The company reached deals with numerous casinos and also is the official playing card of WPT final tables.
Faded Spade has received positive reviews from poker room managers and payers like. However, the 2020 Coronavirus pandemic shut down many casinos and card rooms. That meant no need for more cards.
The company faced uncertain times. But Wheaton saw a unique online poker opportunity and looked to transition to another niche in the market.
Along with traditional live poker shut down, charities looking for fundraising tournaments were also out of luck. Faded Spade Virtual Poker was born in April 2020.
The proprietary poker experience is geared toward non-profits, corporations for philanthropic fundraising, client engagement, employee connectivity, and more.
"It's not real money, just a social poker platform," Wheaton says. "Since we launched that, we've worked with over 80 companies over the last 10 months. From a fundraising standpoint we've helped raise over $4 million."

THE BEST SOCIAL POKER ROOM IN AMERICA
1
Free $20 Gold Coin Offer
With a Verified Account, PLUS
get as $40 Gold Coin Offer for $20
US Players Accepted
Daily FREE Sweeps Coins Just For Logging In
Texas Hold'em Ring Games, Tourneys, and SNGs
Chance to Win Cash Prizes
Building the brand and promoting the game
The move into virtual poker helped the company survive the live poker slowdown. With tournaments and live action slowly returning, the playing card business is now turning around.
The businesses appear to be moving in the right direction. The playing cards and virtual poker have produced a unique niche in the poker industry.
Above the Felt now becomes another part of his entrepreneurial efforts. Wheaton is bullish on poker and the possibilities to help players branch out beyond the game.
More exposure for the game also means more players in the game. Wheaton sees that as a win-win for the industry.
"My ultimate hope is that we're able to expand upon the opportunities that already exist inside the industry for everyone's benefit," he says. "I want to make sure that when we work with a card room, online poker operator, or other corporation, it's a win all around. Outside of the industry, I want this to broaden the reach of poker."
* Tom Wheaton photo courtesy WPT