General
Twitter Erupts With Cheating Allegations Against Ali Imsirovic, Other Players Come to Defense
Some big accusations were leveled against high stakes poker pro Ali Imsirovic over the weekend. Fellow high roller Alex Foxen accused him of cheating during the recent PokerGO Super High Roller Bowl main event in North Cyprus.
Foxen posted photos from the hand and implied Imsirovic looked at Paul Phua's hole cards as the hand played out.
"Ali opens the cutoff with A♥9♣," Foxen notes. "Then quite visibly looks down at Paul Phua's hole cards, A♦5♣. The actual footage makes it even more clear than this screen shot."
The alleged move helped Imsirovic pick up the pot, according to Foxen. He goes on to detail more charges of cheating and unethical play against Imsirovic. That included getting banned from GGPoker for multi-accounting and using real-time assistance (RTA) software, Foxen alleges.
"Ali is known as a cheater to almost all in the high roller community, however without much ironclad proof, most stay silent," he Tweeted. "After watching this hand on the SHRB live stream, enough is enough."
The Best Social Poker Room in the USA
1
GET 100,000
GOLD COINS
On Sign Up

Get 100,000 Gold Coins
+ 10 'rare' entries to Jackpot Sit'N Go tournaments

Most US Players Accepted

Daily Free GC and SC

To Claim: Click Play Now

Major cheating allegations, online and live
It seems cheating scandals erupt every few years in the game. This latest scandal has allegations from one of the biggest names in poker against another player who has been one of the hottest players in the game over the last few years.
Foxen couched some of his comments in response to a recent partypoker blog post involving the company's head of game integrity, Juha Pasanen. In the post, he outlined the possibilities of creating an online poker cheater blacklist.
The agreement could extend across multiple online platforms as well as live poker. Pasanen offered insight on the numerous obstacles to implementing this kind of plan.
"While the idea is theoretically good, there will be a significant number of practical challenges on the way to making this a reality," he says.
Defining what RTA use is considered cheating is one issue as well as determining what other cheating-related issues to consider. Agreements among operators would need to be reached and individual government regulations could also be major hurdles.
"Trying to get a universal set of rules in place will be a legislative mountain in practice but that doesn't mean we shouldn't try, though," Pasanen says.
Foxen agreed with that last note and hopes efforts continue to root out cheaters in the game. The blog post apparently coincided with Foxen's thoughts on Imsirovic.
"The high stakes community is, for the most part, extremely honorable and a group of people I consider myself lucky to associate with," Foxen Tweeted. "This nonsense should not be tolerated and needs to be called out more often."
A look at the hand in question
The issues created quite a controversy online. Several players were quick to agree with Foxen regarding Imsirovic. Poker pro and coach Matt Berkey responded that he agreed with Foxen's assertions regarding Imsirovic's use of RTA.
Others believed Imsirovic indeed glanced at Phua's cards and got an unfair advantage. The PokerGO video below offers a look at the actual hand.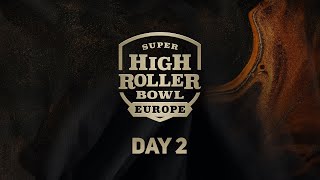 Imsirovic raised from the big blind and only received a call from Michael Addamo with 7♠5♥ on the big blind. The flop brought the 6♦4♦2♦ and Imsirovic bet, only to be raised by Addamo.
After making a three-bet, Imsirovic takes the pot with Addamo folding his open-end straight draw. Foxen and others charge that because Phua folded the A♦5♣, Imsirovic re-raised where he normally wouldn't.
Here is a sim of Ali's response to check raise. There are no small 3bs, only shoves. All of these shoves have a diamond in them. Taking a small 3b option makes a lot of sense knowing the Ad and a 5 are out of the deck. This "sick line" brought to you by pauls hole cards. pic.twitter.com/nxkg8yow60

— Alex Foxen (@WAFoxen) April 18, 2022
Players respond, no word yet from Imsirovic
The video shows Imsirovic appears to look to his left with Phua on the big blind and peeling his cards up rather high from the felt. But could Imsirovic really see his cards or was he even looking?
That isn't completely clear and there's no mention of the incident from commentators Jeff Platt or Brent Hanks. Some questioned whether Imsirovic could actually see Phua's hole cards and don't believe the video is definitive proof of cheating.
"You really believe he actually saw his hole cards based on that pic?" one Twitter user replied. "That's kind of a stretch."
Another called Imsirovic's glance possibly a natural instinct to Phua peeling up his cards so high. Whatever the case, the allegations brought some major drama online to start the week.
So far. Imsirovic hasn't responded to the accusations or the hand in question. Should he decide to comment, this story will be updated with his response.
* Lead image courtesy PokerGO