General
WSOP RETRO: 10 Strategy Changes Since the Debut of the World Series of Poker
After winning two back-to-back World Series of Poker Main Event bracelets, poker legend Doyle Brunson wrote a book that forever changed the game. He self-published and released "How I Made Over $1,000,000 Playing Poker" in 1979.
Today that book is known as Super System and paved the way for continued strategy shifts within poker. At the time, Brunson was criticized by fellow players for the book's release.
Players were angry that he was "giving away" the game's secrets. Super System, however, proved a launching point for more deep analysis of the strategy behind the game.
Since the book's release, the game has continued to evolve and new strategies continue to emerge. Here's a look at 10 strategy shifts since the WSOP's debut.
THE BEST SOCIAL POKER ROOM IN AMERICA
1
Free $20 Gold Coin Offer
With a Verified Account, PLUS
get as $40 Gold Coin Offer for $20
US Players Accepted
Daily FREE Sweeps Coins Just For Logging In
Texas Hold'em Ring Games, Tourneys, and SNGs
Chance to Win Cash Prizes
1 – Aggressive play pays off
In the 1998 movie Rounders, Mike McDermott, played by Matt Damon, defines his style as tight but aggressive. He explains this style to his professor in the famous scene in a New York City bar. Tight and Aggressive (TAG) was the "advanced" style for the time.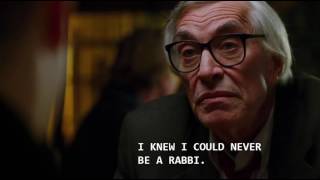 2 – Strategy book boom
Strategy guides were around before the "Moneymaker boom," but the thirst for knowledge exploded in 2003. More people began taking an interest in the game.
At the time, Two Plus Two Publishing was considered the go-to catalog for poker strategy books. The company was founded in 1998 by poker player and statistician Mason Malmuth.
Also post-Moneymaker, D&B Poker Publishing was founded by Dan Addelman and Byron Jacobs. Both companies continue publishing a seemingly never-ending list of books to help players with various aspects of their games.
3 – Small ball poker
One of those books was called Harrington on Hold'em. This ended up being a three-part tournament book series written by 1995 WSOP Main Event Champion Dan Harrington. The idea of small-ball poker and counting blinds to change one's style of tournament play was mind bending at the time. 
Small ball poker is generally opening up the range of hands you play to see more flops in a cost-effective way. By lowering raise sizes, a player can get to the flop cheaper.
Before this style went into effect a general raise was considered three to five times the opening bet.
4 – YouTube poker
YouTube emerged in 2005 and changed the world, including the poker universe. Players began making online videos and promoted online poker training sites.
Six-time WSOP bracelet winner Daniel Negreanu was an early proponent of this teaching style. He helped expand the idea of loosening ranges of players through small ball style.
5 – The Jamie Gold-en rule
For many years, players openly discussed hands to get into players' heads and change the outcome of the game. In 2006, Jamie Gold won the Main Event and used his style of gab throughout the tournament.
The following year the WSOP enforced a rule, dubbed as the "Jamie Gold Rule." Players were no longer allowed to talk about hands in multi-way situations. This created a style change for many players. This issue is still debated and here's a look at the actual rule:
WSOP Rule: Section VI Poker Rules 115 (A) (B)
Participants may not:
Disclose contents of live or folded hands.
Advise or criticize play at any time.
Claim Your $10 For Joining WSOP NJ Now
1
$50 Free On Deposit
100% up to $1,000 On Deposit
Use Our Code: 10FREE
6 – Rise of the LAG
When real money online poker exploded, players quickly figured out how to take advantage of TAG (Tight and Aggressive) players. Players began three-betting and continuation betting much more than in the past.
These attempts to counter small ball become known as "loose-aggressive style," aka LAG. Three-betting is when a player reraises, generally in position, after a player raised already. This showed real strength because players rarely reraised unless they "had it." 
Players also began making more continuation bets. In Harrington on Hold'em Volume 2, the author goes more in depth on the subject.
When a player raises preflop and has the action to open post-flop, he bets out to continue showing strength. The bet is made even if a player misses the flop. 
7 – Super-LAG brings even more aggression
As new names emerged as regular winners at the tables, new strategies also emerged in the mid-2000s. Players like Gus Hansen and Tom Dwan were taking advantage of LAG players in a more super-aggressive style.
In his 2008 book Every Hand Revealed, Hansen discusses his super-aggro style. Hansen and Dwan were known to make loose four- and five-bets to combat the three-bet style that had taken over normal play. This aggression could pay big dividends.
8 – What the HUD?
In the 2010s, online players began taking advantage of poker tracking software called HUDs (Heads-Up Displays). HUDs allowed players to keep track of hands played against certain players to rate their statistics and styles of play.
Players were now able to see how frequently someone was C-betting or three-betting, along with other stats. This allowed players to also find weaknesses in their own poker game and balance their playing styles. 
Currently, sites such as WSOP.com, partypoker, and Global Poker have banned the use of HUDs. There remains plenty of debate on the topic. 
Claim Your $10 For Joining WSOP NV Now
1
$50 Free On Deposit
100% up to $1,000 On Deposit

Use Our Code: GET10
9 – GTO or no?
With all this data consumed in software, artificial intelligence (AI) has deciphered a lot of information in a short period of time. This data has been used to help create what's called a Game Theory Optimal (GTO) style.
This allows a player to make his style unexploitable by balancing all aspects of his game. GTO is not a new concept. American quantitative analyst Bill Chen expressed his advanced game thoughts in 2006 in a book called The Mathematics of Poker.
Since then, the style has grown in popularity. This strategy takes into account concepts like probabilities, opponent ranges, and opponent modeling.
10 – Meta psychology
Poker tournament lengths have grown over the last 20 years. Other than the WSOP Main Event, it was rare to see a live tournament run for multiple days.
It's now not uncommon for larger buy-in tournaments to last four days or more. Players realize live poker can be mentally and physically demanding.
A player's mind is running at high speeds and strategically processing information for hours and hours. Books like Barry Carter's Mental Game of Poker and Dr. Patricia Cardner's Positive Poker help modern players with focus.
Players now make positive lifestyle changes to increase their abilities to perform at the highest levels. This includes better diets, exercise, and more.
What's next for poker strategy? 
The game of poker certainly continues to change. New theories are introduced and then adapted to, and online poker is a big part of that. Staying current on ideas and playing styles gives a player an edge.
Studying, playing, and continual analysis tends to be the best track record for proven success in the game. Apps for poker training have also helped players work on their skills.
As Daniel Negreanu once noted about his efforts at improvement:
"All I did was eat, sleep, and breathe tournament poker – and the results showed that."