General
WSOP RETRO: Two Decades of ESPN World Series of Poker Villains and Outlaws
The World Series of Poker may not be live from Las Vegas this summer, but the biggest spectacle in poker kicked off online July 1. WSOP.com and GGPoker will be offering 85 bracelet events giving players a shot at poker glory.
ESPN has been along for the ride during much of the last two decades. The network always likes to frame a good "poker villain" for the coverage. These aren't necessarily bad guys, but more work as nice foils to other players.
"Villain" is certainly in the eye of the beholder and some movie fans definitely enjoy cheering for the gunslinger in the black hat instead of the hero. Or rooting for the heel wrestlers. Many tennis fans enjoyed John McEnroe's on court-rants as much as his wins.
Poker fans can now check out some of these players on PokerGO as part of the new WSOP Classic. The show runs through July 24, mimicking the usual WSOP tournament's summer dates. Viewers will find daily, exclusive footage for series from 2003-10.
Every sport needs players to cheer for and against, and these guys fit the bill. Here's a look at some players that draw the ire of many poker fans.
Get Up to $1,100 in Bonuses at WSOP
1
$100 in Bonus Play on 1st Deposit
100% up to $1,000 on Deposit

7 Welcome Week Freeroll Tickets 

Use Bonus Code: 25FREE
Phil Hellmuth – The champ that becomes the brat
Even his nickname offers a glimpse into his attitude at the table — the Poker Brat. Hellmuth is the leader in the clubhouse when it comes to WSOP bracelets at 15.
Two of those include the US and European Main Events, a feat no other player has accomplished. He's also planning to play a full slate online this summer to try and add to that total.
"I think online poker is legitimate," he told USPoker recently. "I'm looking forward to battling tens of thousands of poker players for WSOP gold this summer."
But it may be his penchant for occasional petulance that many think of when it comes to Hellmuth. Despite his blowups and antics, his skills at the table leave little room for criticism.
And in an era of high roller events where players sit stone faced, Hellmuth can make for great TV. Who could forget some of his quips on ESPN through the years?
Love him or hate him, the brat is good for poker. An online bracelet has remained elusive so far despite coming close in 2019. Could No. 16 come this summer?
William Kassouf – Insufferable with speech play
If Hellmuth is the guy fans love to hate, Kassouf may the poker equivalent of nails on a chalkboard. The Englishman's mouth never seemed to stop during the 2016 WSOP Main Event.
During his 17th-place finish, his "speech play" drew the ire of players and viewers alike. His play was slow, his words repetitive, and his action annoying.
Kassouf defended his style as gamesmanship meant to put opponents on edge and leading to mistakes. Hellmuth may blow up now and again, but Kassouf was like the dog next door that never stops yapping. Add in the slothful pace of play and he left many frustrated.
"Just look at your cards in advance," Cliff Josephy told him in a particularly frustrating situation during the Main Event. "We don't need the clown show."
Clown show or not, Kassouf scored $338,000 and now has more than $1.4 million in live tournament winnings. Some players believe the criticism of his table talk went too far, including Daniel Negreanu.
"Table banter and slow play are two separate issues," he noted on Twitter.
Kassouf's infamy in poker would continue however. At the 2018 Main Event, hitting on Shaun Deeb's wife landed him in hot water. Later in the year, he was caught palming £100 chips at the roulette table at Grosvenor Casino. Deeb seemed giddy in breaking the news.
Just got a very interesting message about @WilliamKassouf getting caught palming 100$ chips at roulette table and getting banned from all properties and dropped by his sponsorship shocked to hear it but now we know where his buyins were coming from #goodriddence

— shaun deeb (@shaundeeb) September 16, 2018
Grosvenor actually sponsored Kassouf at the time. The company quickly dropped that deal and banned him from all properties. The speech play wizard fessed up to a drunken error in judgement. But not before poking the poker world in the eye just a bit.
"I will continue to do what I do best by bringing the fun and entertainment factor back to poker as that's what's most important to me in my poker career," he noted. "I wish all of you the best of luck and look forward to seeing you at the tables."
Some players might not share that last sentiment.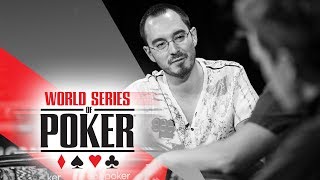 Get Up to $1,100 in Bonuses at WSOP
1
$100 in Bonus Play on 1st Deposit
100% up to $1,000 on Deposit

7 Welcome Week Freeroll Tickets 

Use Bonus Code: 25FREE
Chris Ferguson – Main Event champ to public enemy
Before the demise of online poker site Full Tilt Poker, Ferguson may have been one of the biggest names in the game. He has plenty of poker skins on the wall:
Six WSOP bracelets

$9.5 million in live tournament winnings

150 WSOP cashes

2017 WSOP Player of the Year

Two WPT final tables
Ferguson had the steely stare, the cowboy hat, and the lengthy locks of a 1980s hair metal band. During the poker boom, he was a mainstay on televised poker.
Those checking out ESPN telecasts may remember seeing him ballroom dance. Or maybe you saw him throw a playing card to slice a banana. There were plenty of good vibes and Ferguson was everywhere poker was on TV.
Then came Sept. 20, 2011 – aka Black Friday. The federal government shut down online poker in the US. Government officials named Full Tilt a virtual Ponzi scheme and player funds were nowhere to be found.
Ferguson went from poker legend to poker pariah. In the aftermath he was nowhere to be found before finally returning to the WSOP in 2016. Many players still hold plenty of ill will toward Ferguson. A 42-second "apology" in 2017 didn't ease much of that.
He may be a pariah, but Ferguson continues to play and won another bracelet in 2017 at the WSOP Europe. Once nicknamed Jesus, many players consider him more of a Judas.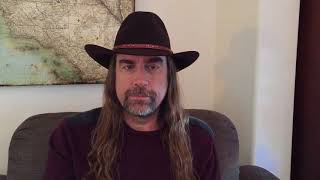 Mike Matusow – The Mouth and the Main Event
"The Mouth" falls a bit more in line with Hellmuth than Kassouf, although he cranks up the conversation. Matusow has proven to be televised poker gold – whether at the WSOP or running deep on the World Poker Tour.
Matusow has plenty of skins on the wall, including four WSOP bracelets. He might be best known by poker fans for two massive runs at the Main Event. The first came in 2001 when he finished sixth for $239,675.
Lightning struck again right at the height of the poker boom. In 2005, Matusow had a brief incarceration for a drug charge. All he thought about in the Clark County jail was winning the Main Event.
After his release, he almost did just that. This time The Mouth took ninth in a field of 5,619 players.
That finish scored him $1 million and plenty of play on ESPN. He scored another million bucks that same year when he won the WSOP Tournament of Champions. His big runs weren't finished, however, and he added a 30th-place finish in 2008 for $193,000.
Matusow can be bold and brash, and wears his heart on his sleeve. Never shy for some trash talk, the "Matusow Meltdown" has become part of poker lore. His antics may annoy some but certainly make for great TV.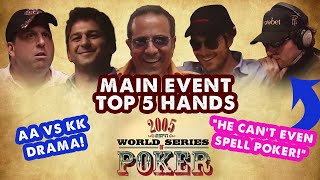 The Best Social Poker Room in the USA
1
GET 150,000
GOLD COINS for $10
PLUS 30 FREE Sweeps Coins

Most US Players Accepted

Get Over 65% Off Your First Purchase
Daily Free GC and SC on Log In

Use Promo Code: FLUSH
Jamie Gold – Brash, bold, and commanding
This Hollywood producer and talent agent rode the poker wave to a massive Main Event win in 2006. His bracelet came with the largest Main Event payout in history – $12 million. Like Chris Moneymaker, his surname seemed perfect for poker headlines and a huge story.
But something about Gold rubbed many the wrong way. A bit smug and brash, Gold also brought plenty of table talk – although not quite to Kassouf's extremes.
Throughout the tournament, players seemingly did Gold's bidding. Folding better hands when instructed? Yes. Calling after being told to do so when Gold had the nuts? Several times.
Critics noted that Gold violated WSOP rules on numerous occasions by telling opponents his hand. He even showed an opponent a card – another violation. He never received a penalty however.
Gold may have rubbed some the wrong way, but also made for some interesting poker TV drama.
Following his bracelet win, a legal dispute also irked many poker fans. Prior to the WSOP, Gold had agreed to pay a business associate half of his winnings. The associate alleged Gold reneged on this deal and a lawsuit followed.
The suit was eventually settled out of court. Unlike Gold's table talk commands, the amount wasn't disclosed.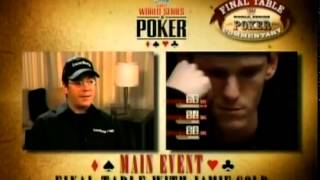 For a complete review of WSOP.com and exclusive bonuses, click here for New Jersey and click here for Nevada. Click here for a complete review of GGPoker.